This thread also displays on the following board(s):
Calgary & Edmonton & Vancouver
| | |
| --- | --- |
| Author: Will | Original Message Posted: Mar 27 2012 1:34PM |

I want to know who is 100% in for Washington! There has been talk of renting a mini-bus that could hold a lot of people. I set up a booking through budget and the cost for Thursday through Monday would be $983 for a 16 passenger van. Lets assume we don't get quite 16 people, but maybe 10. I used a trip calculator for the gas, and it estimates it at $400.

A "King Executive Suite" is $95 a night, it has a king bed and a pull out queen couch, big bathroom (bath tub for SCD). Microwave and midsize fridge.

You could also go with a Country Suite for $105. The main difference is that the King bedroom is a separate room from the pull out couch. Its good for couples or that might be rooming together or something.

$110 in entries would get an Am into:
Am singles,
Am Doubles,
Open Singles,
Open Doubles,
13 Limited (BYP - but two pro's can't partner up together)
Big $$ DYP

In the parking lot there is a Subway and a Quizno's (Subs are great food for a tournament). And we could make a run to a grocery store when we get there or on the way down somewhere, might be helpful to stock our fridges with things like red bulls, gatorade, etc. The Shell in the parking lot has liquor, so you can pretty much stock up from there. Just make sure you do it early, not after winning OD and then looking everywhere for a beer. Free breakfast (and its a good one) is included at the hotel. So anyway, if you eat out the whole time it would probably cost you about $100.

So here is the cost breakdown:
$120 (Gas and Vehicle - 12 people)
$50 (Hotel, based on 4 people per room, 2 nights)
$150 (Food, assuming you eat on the way down and the way back)
$110 (Entries)
--------------
$430 total


Let me know if you are coming!



At that price I think I could convince some Saskatoon people to carpool to Edmonton and join you. When do you need to know by?



What are your planned departure and return times? Just trying to figure out how many days I would need to take off of work.



I'm assuming since you're only including two nights hotel that you would be driving up either very early on Friday (or overnight Thursday) and leaving Sunday night?



I'm out this year. Looking at Nationals and Worlds instead



Candace and I are up for this. Would be a riot!



Alright - Chris Welch and I are in. We'll be leaving for Calgary Thursday afternoon to meet up with everyone for 11pm. Room for two more from Saskatoon in the carpool if anyone is interested (assuming bus still has room).

Question - where in Calgary are you picking up?



lol-I think it's leaving from Edmonton-not Calgary.

Toronto may be a bit of a stretch

BTW Mario-great playing in Vegas-your match against Spree in handicapped impressed me-you didn't get fazed playing someone of his caliber and held your own in the victory.





Duh.



I was planning on driving to Edmonton but Will pointed out that they will be swinging through Calgary at 11pm on Thursday so that's where it makes more sense for the Saskatoon people to get on.



im planning on coming.... wahoo.
Super Doubles in St. Louis Sounds pretty awesome too....



Ok. I'm starting a message on Facebook for everyone that I think has said they are coming. If you aren't on that message and you want to come, let me know ASAP.




Well, I was going, but just found out that I'm not amateur, so I'm out.


Don't let that influence you Barry. The Am's down there are not like Am here even. There "local pro" is not as strong as you are. You can compete in Open VERY well, and I'd be suprised if you dont do some damage in both events. You will still have a weekend filled with foos! DYP, Open Doubles, Open Singles, 17 ltd, and I'll vouch for you on their board for a mixed partner!



We have 2 seats left in the van, let me know if you are interested in coming!



Looks like we're stopping at Wal-Mart!



I can see it now!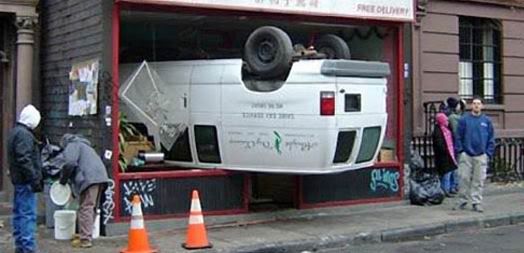 yup, looks like we got where we were going to.



haha looks like it's a good thing we're taking our own car



Speaking of taking our own car - we can fit one more from Saskatoon if anyone is up for it. Or I guess we could pick someone up in Calgary too.



Ahaha. Darcy isn't even coming (as far as I know). I just wanted to set Simon up for a shot at Darcy's driving ability!



I think it was more Simon's navigating than my driving.



anybody going to this that still needs a partner? looks like i'm back on the search.



I need an AM partner and an open partner!



We have 2 seats open now! Let me know if you want to tag along, we'll pick up in Calgary too if someone wants to hop in!


This thread does not accept replies because:

The last post to this thread is more than 30 days old.